Begin Your Search of the CHS Library!
Click the link below for a complete comprehensive library book list.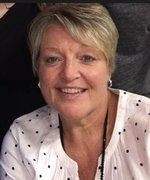 Cindy Martin
Librarian
931-724-4316

ACCESS POLICY

The library is accessible between 7:30 am and 3:00 pm each school day.
The library is available for teachers to schedule class time for research, library skills, or computer lab use. Teachers must reserve these visits by placing name and class period on the computer lab calendar or with the librarian for other purposes.
CIRCULATION POLICY

Students may borrow a maximum of three books for a two-week period. Materials may be renewed for another two-week period if there has been no request for the material.
Material must be brought to the library to renew the circulation time.
Reference materials including books, encyclopedias, dictionaries, and magazines remain in the library for use.
OVERDUE/LOST/DAMAGED BOOKS

Students will be notified when books are overdue.
Students are financially responsible for replacing any lost or damaged books.
COMPUTER USE

Internet is available to all students who have an Acceptable User Policy, signed by their parent/guardian.
Computers may be used for educational purposes only. While the school system takes appropriate steps to make inappropriate websites unavailable, the proper use of the internet is ultimately the responsibility of each student. Misuse or failure to follow computer lab rules will result in a student's loss of computer privileges.
RESTRICTIONS

No food or drink is allowed in the library.